Sarah Brown
Biography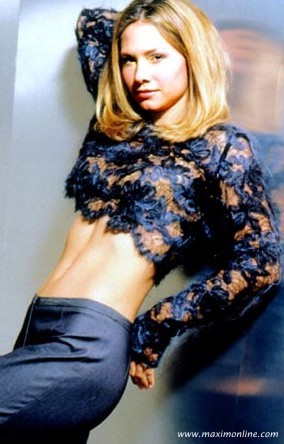 "My character is scrappy, tenacious and quick-thinking," explains actress Sarah Brown. "But all of Carly's energies are put to use to cover her deeply rooted fear of being hurt by the people she meets." This role is one Sarah feels destined to play. TV Guide commented that Sarah's portrayal ranks her as one of the "finest young actors of '96." In May, 1998, Sarah won her second consecutive Daytime Emmy as Outstanding Younger Actress in a Drama Series, and was nominated for the third time in that category in May, 1999.
<![if !supportEmptyParas]> <![endif]>
She also received an award as Outstanding Younger Actress at the nationally televised Soap Opera Awards in February, 1998. Her first airdate on General Hospital was April 8, 1996. Born in Eureka, California, Sarah had an eclectic, nomadic upbringing, living -- in various combinations -- with her mother, father and two siblings in cities throughout California. "I went to 13 different schools before I graduated from high school. It was the best education possible," Sarah confides.
<![if !supportEmptyParas]> <![endif]>
In Los Angeles, Sarah was a student at Santa Monica College when she was chosen as a series regular for the popular V.R. Troopers children's series. "I got the job on my 19th birthday. What a gift!," she enthuses. Other television credits include Mighty Morphin Power Rangers, The New Power Rangers Zeo, Lifeguard and Sweet Valley High.
<![if !supportEmptyParas]> <![endif]>
Theatrically, Sarah has recently been seen in Shakespeare's Much Ado About Nothing, Antigone, and a new drama titled Desperate Land. In feature films, Sarah starred in The Heist, Permanent Solution and Merely Players.
<![if !supportEmptyParas]> <![endif]>
Active in many endeavors, Sarah spends her free time reading, writing, playing guitar, painting and directing. She is also active in raising funds for AIDS awareness and support.
Carly Corinthos &nbsp / Tamara Braun &nbsp / Sonny Corinthos &nbsp / Maurice Bernard
Biography courtesy of ABC